Insights & Staffing
Your local guides and brand guardians.
From cultural insights and competitor research, to voiceover supervision and in-market review – let our on-the-ground specialists show you the way.
Our Insights & Staffing Solutions
Our insights solution offers everything from brand positioning and disaster checks, to keyword research and social listening. Whilst our staffing solution provides brand ambassadors, third-party review (3PR), interpreting, and voiceover language supervision.
Gain in-market insights from experienced strategists
Review your messaging for inclusive language and cultural relevance
Tune in to your audience with social listening
Consult native linguists as your brand advocates
Moderate your event with bilingual interpreters
Our Solutions
Keep your finger on the pulse with local market insights that guide your brand strategy.
Brand Positioning
We work with a worldwide network of copywriters and strategists to provide a comprehensive assessment on what will fly and what will fall flat. As well as analyzing the copy, visuals, and campaign strategy, they provide an overview of the local competitive landscape, brand perception, and media mix.
Keyword Research
Speak your consumers' language with keyword research that identifies the most commonly used foreign-language equivalents amongst your target users. Market-based SEO experts provide you with data on search volumes and trending terminology amongst your audience.
Social Listening
Hear what your consumers have to say with our social listening solutions that provide invaluable in-market insights. Expert analysts monitor social media channels for mentions and conversations related to your brand – so you can steer your strategy in the right direction.
Language Ambassadors
No native speakers in-house? We provide linguistic support for your brand such as third-party review (3PR) and voiceover language supervision. Acting as your brand advocates, experienced linguists immerse themselves in your brand identity and bring local market expertise.
Interpreting
Understand conversations in real time and in any language, including sign language, with our interpreting services. Online or in person, our team of highly skilled interpreters can moderate your event to ensure no meaning is lost. Choose from a wide range of talents with diverse subject matter expertise.
Our Use Cases
With a global network of strategists, researchers, linguists, and interpreters – we have the expertise you need. View our range of use cases below:
Brand Positioning
Cultural Consultation
Inclusivity Audit
Disaster Check
Keyword Research
Social Mentions
Third-Party Review (3PR)
Language Quality Assessment (LQA)
Language Supervision
Sign-Language Interpreting
Consecutive/Simultaneous Interpreting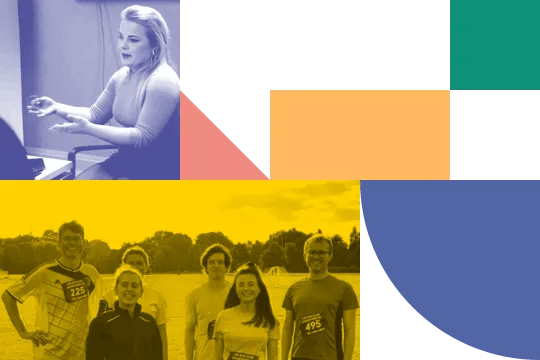 Tools & Platforms
Our insights and staffing solutions are supplemented with a range of reliable tools and platforms to help facilitate communication and fast-track market research.
Keyword Planner
We provide data-driven insights into the most relevant terminology and report on average search volumes to help steer your international SEO strategy.
Social Listening Tools
Actionable insights at your fingertips. Our expert analysts use social listening tools to identify industry trends and analyze the buzz around your brand on every social channel.
Messaging Platform
Secure messaging platforms provide a direct line between you and your chosen language ambassador who helps represent your brand in foreign-speaking markets.
Interpreting Software
Interpret source audio back to the target audience in real time with easy-to-integrate tools and plug-ins that provide a user-friendly, intuitive experience in any language.
Cultural Consultation: Step by Step
Ready to bring your brand voice to life?